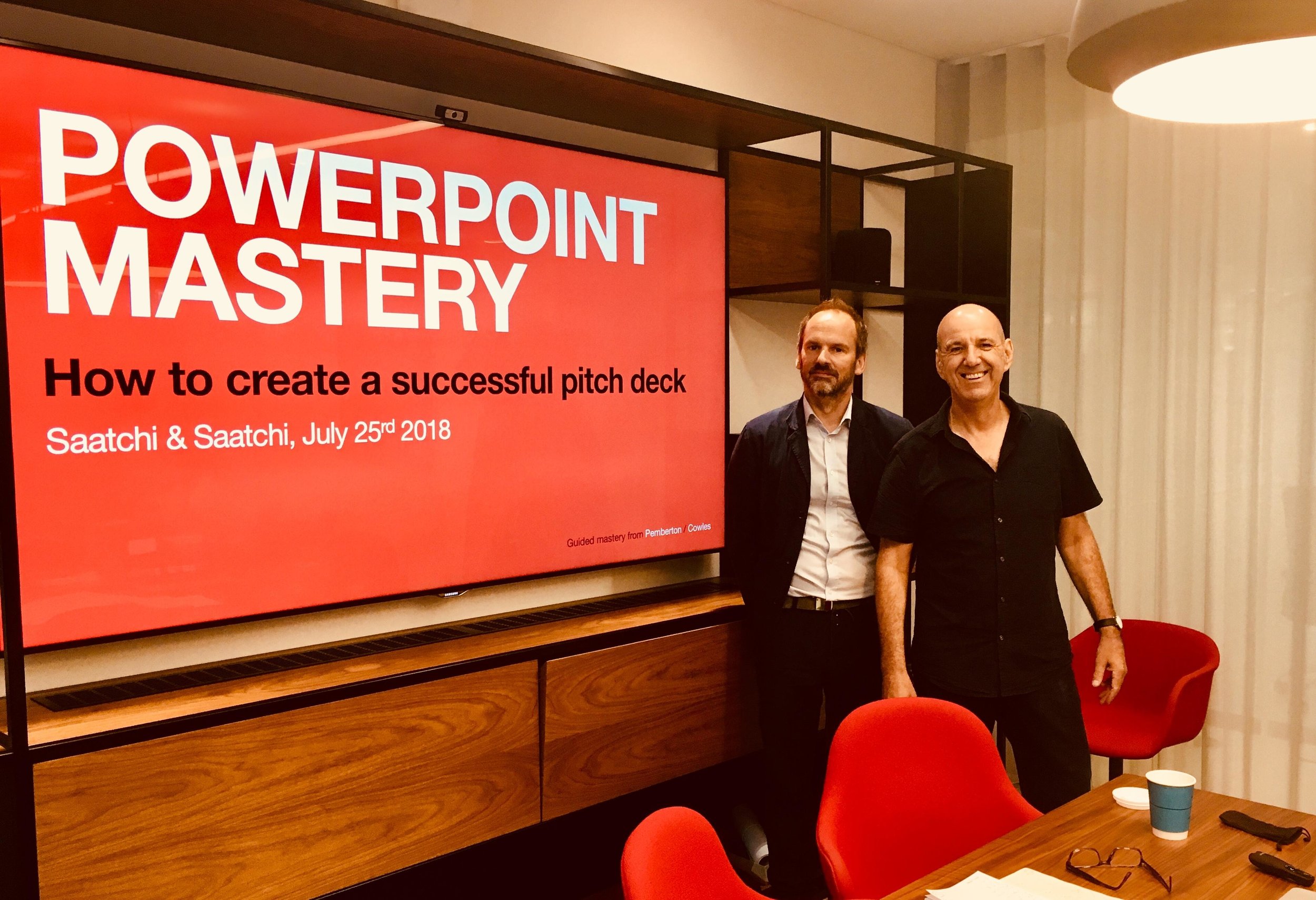 Two World Class Trainers, Twice The Value
This one-day course offers the unrivalled opportunity to have your pitch deck skills reviewed and rebuilt by two master craftsmen: the former creative director of Rolling Stone and an award-winning editor, both of whom have pitched and won clients such as Cisco, the UN, the European commission and Guardian Masterclasses.

Learn the secrets of persuasion and book your place now.
Andy Pemberton
Specializations
Data Visualization
Content Marketing
Andy Pemberton is a content expert with international experience. He edited Q magazine in London; launched Blender magazine in New York, which won Ad Age's Launch of the Year; and edited Spin magazine. He has written for the New York Times, GQ, Esquire, Sunday Times, The National (Dubai) and the world's largest newspaper, Times of India. He writes columns for Yahoo.com and the US Huffington Post, and trains social media, data visualisation and content strategy. He has worked as a content consultant for the RNLI, Time Out, BT and more. As a leading data visualisation expert he includes the UN, the World Food Programme and Aviva among his clients. He is a judge at this year's British Media Awards. He tweets @andypemberton.
Andy Cowles
Specializations
Design
Creative Direction
Editorial
Andy Cowles is a highly accomplished creative director who creates and reinvents powerful identities for media brands in the UK, the US and Australia. He has stewarded 12 successful new launches in both print and digital for multiple publishers. He worked for nine years as the editorial and creative director for IPC Media, the UK's biggest consumer publisher, and was art director of Rolling Stone and creative director of Mademoiselle in New York. He is the originator of effective editorial training programmes and the winner of the prestigious British Society of Magazine Editors Mark Boxer Award.